EXTRA HINGE FEATURES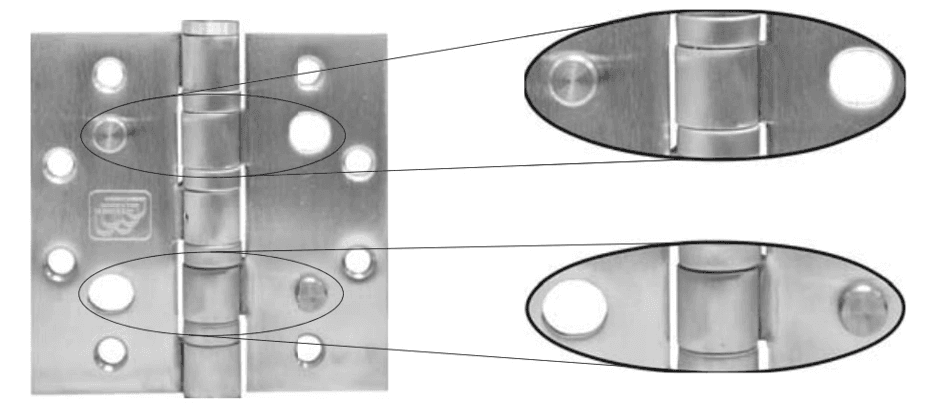 Security Hinge (Suffi x S)
Maximum security offered to prevent slipping of leaves as stud on one leaf projects into hole in opposite leaf when hinge is in closed position. Full mortise hinges only Non-Removable pin feature included. This feature is intended as a deterrent only.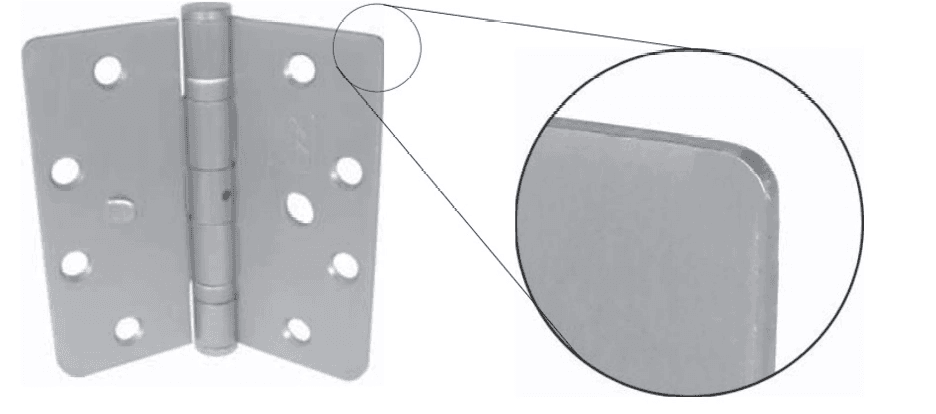 Round Corners (Suffi x R=1/4", R2=5/32", R5=5/8")
Round Corners-5/8", 1/4", 5/32" radius corners available on all hinges Please specify size when ordering product.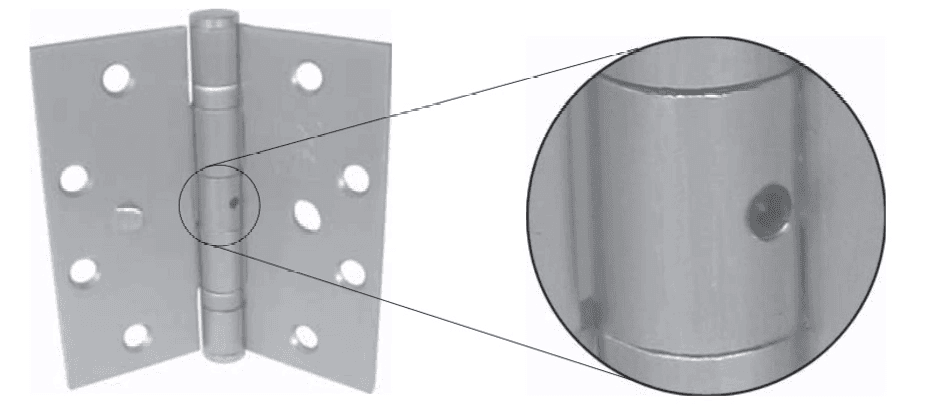 Non Removable Pin (Suffi x N)
Set screw tapped into barrel and set against grove in pin. Set screw inaccessible when the door is in closed position. N.R.P. is intended as a deterrent only and not considered for high security applications.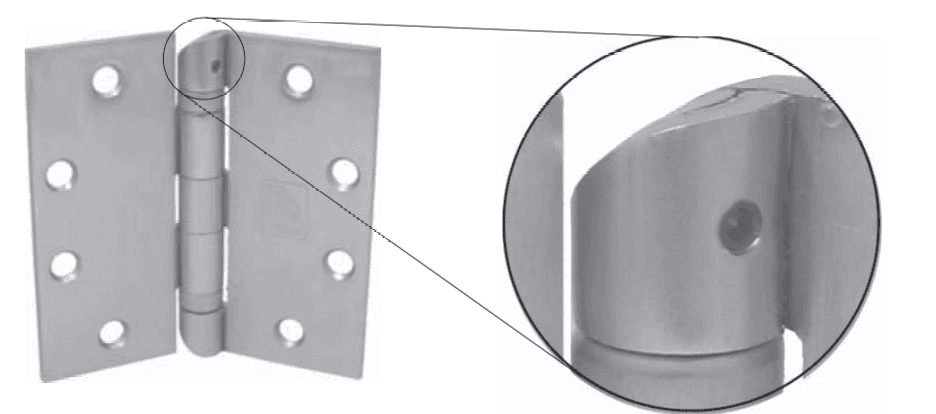 Hospital Tip (Suffi x H)
Hospital tip hinges have radius knuckle ends which are sloped to prevent the hanging or mounting of objects on them.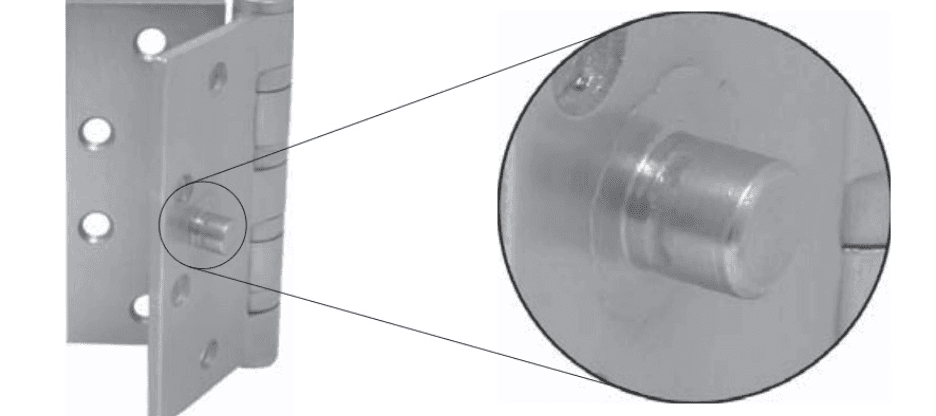 Shear Resistance Stud (Suffi x SS)
A 7/16" diameter stud that projects from the back of each hinge leaf which slips into a hole in the reinforcing plate of both the frame and the door. This prevents hinge removal if the screws have been sheared off from abuse of hinge battering. This feature is intended as a deterrent only.
Still have questions?
Can't find the answer you're looking for? Chat with our team!